PAGE 2: Best viewed using any 4.5 or more web browser..and with your eyes opened too.
-IS NOW MY UNOFFICIAL HOME PAGE -

MusicMan & The Band Room's
' M u s i c H o m e P a g e s '
-DEDICATED TO ALL OUR MUSICIANS AND SINGERS
WHO SHARE THEIR MANY WONDERFUL MUSICAL TIMES WITH US-


Webber is MusicMan Jun
--------------
" D O N I T A R O S E "
on TIME MAGAZINE
=T A B L E O F C O N T E N T S=

page 1 -front page/music home pages & web sites
page 3 -favorites from the old page.
page 6 -Rest Rooms ( " CR " )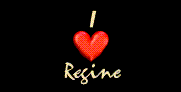 You consider yourself a Music Man? Are you a man or woman of considerable Music knowledge? Do you know people in the know but don't seem to know how? Have relatives working in the Music business? Uncle drinks beer with a major US record label executive? Then we like to drink with you. hehe.. E-mail us and let's talk turkey. Don't be a chicken.