MusicMan's Junk Yard
One man's junk is another man's treasure.
Or maybe what I treasure is considered junkable to you?

sorry. I been meaning to fix that hole there....
I HOPE YOUR COMPUTER IS NOT AS S.L.O.W. AS MINE !

Have a happy life out there.

And now for some favorite links:

The Dawn Zulueta Home Page
(Philippines Best Female Actress at one Time)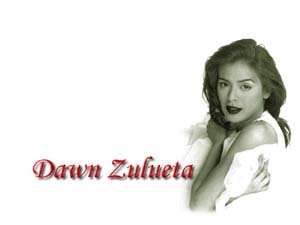 The Band Room's Dawn Zulueta picture page

Donita Rose Web Page
(A Wagnerite and Philippines Best Supporting Actress
and now in Hong Kong as a favorite MTV deejay)

-GENEVA CRUZ WEB SITE-

whaat? 'G' has a web site? I wanna see it! I wanna see it!
The Official Pops Fernandez Web Page
(managed by one awesome Babe! and the site itself
was made by those 'friendly' Spooks at STORM, INC.)
W o m e n C e l e b r i t i e s
This is where our Pinay Diva Web Pages are listed...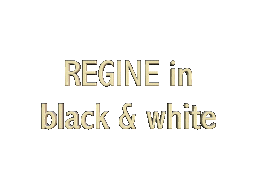 Regine's new web page by Music Friend.
MusicMan's "Pops Fernandez Web Page"


W e l c o m e T o N E O N h e a v e n . . .
The Band Room's "Regine Velasquez Preview Pics"
& " Regine's funny Pictures Site "

Musicman's "Regine's Picture Page Part 3"
The Band Room's "Regine's Preview Pic Page 2"
click the radio box to enter.

alot of pictures with Pops Fernandez and Kuh Ledesma.
R E X U S 's
" REGINE SITE"

Yeah, Baby! I like it.
R e x u s 's
" REGINE SITE 2 " Yeah, Baby! I like this one even better!
" REGINE SITE 3 " You're looking good, Rex!

Dainty's
'Regine Fan Web Page'

-One of Regine true blue fans and you'll see why-

Bravo! (clap*clap*) more, more....
Regine Velasquez: A Tribute To the Song Bird (by: Teg)
Talented web maker and artist. Highly recommended for any
work especially in the Philippines.


REGINE VELASQUEZ: The Songbird (by: Yushy)

Our Songbird is free at last. Spread those wings girl and fly. We know you'll alway find your way back home.
The QUEENS Of Philippines Pop Music (Pops & Regine in Concert) (by: Yushy)
( I'm blessed to know two talented web makers.
Yushy does the Regine web site I hang around and does
alot of Internet greeting cards and other great stuff.
Also highly recommended for any Internet work especially
in the US .)

And of course, there's Zelfred's excellent Regine Web Page.


Unfortunately he appears to have been kidnapped by aliens
to see Elvis somewhere. But if he decides to come back
I want to be the first in line. And bring Regine herself
with me. That should be easier to do then get Zelfred to
just sit down and "FINISH THE WEB PAGE !!" (cuz me)
AND GREETINGS to Raffy! A super duper Regine trooper!
And a man who can appreciate a good joke and a few bad ones
as well. If I ever make it to the LA Comedy Club someday-
You my man get a front seat ticket from me. Thanks for
the appreciation I never get doing prison gigs.
Thank you bery nice for coming. I hope ya all had a pleasant visit.
Goodbye now, goodbye...
MusicMan's Gif Junk Yard

Hi to all my dear friends!!

MusicMan
keeping Music Lovers in love all over the world....