The Mega-Small Mall
Movie House


-NOW SHOWING-
Mega-Small Screen One:
"The End Of Bruce Lee"

Mega-Small Screen Two:
The Long Wrong Wide Turn"

Mega-Small Screen Three:
"The Road To Nowhere"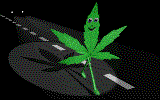 Mega-Small Screen Four:
"Our congressmen Hard at Work"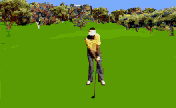 THIS IS A NEW SITE. SO IT HAS ONLY A FEW ENTRIES. PLEASE COME BACK AGAIN SOMETIME IN THE FUTURE TO SEE WHAT IS NEW. THANK YOU FOR COMING TO VISIT.
Room 2 -mega-small movie screens
Room 4 -extremely funny images

web by: MusicMan
and the music maniacs
in "THE BAND ROOM"
****************************************************************
****************************************************************