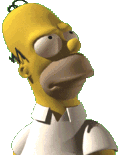 heyyyyy....
whatever happened to those big eyes?!
I wanted one.
13 May, Saturday- WHERE'S my Pizza delivery! I been waiting for it for 3 days?! Can't load without my pizza! This is the last time I'll order from "PIZZA-NOT". hehe...Will try again tomorrow. Sory for the delay. Porgive me? Loaded 2 of our other sites already. Pops Pic Bin and Bulletin tomorrow. Bye now . . .
16 April, Sunday-
Pops new article in her Sunday Philippines Star is called
'A moment of Thanks'. Check it out in the next few days in
her official web site. But I will post the prayer she wrote here:

- A Prayer Of Thanks -
Lord, thank you for giving us
everything that is around us.
Thnak you for giving us time to
reflect on your life
and how you gave it up for us.
Thnak you for all your miracles in
the life of Jesus Christ
and thnak you for reminding us of
how much you love us.

(amen)
Good stuff Pops ... : )
Okay fans, Head for Pops Picture Bin
because we got some pictures in from
several of the award shows and some nice
shots of Pops in several simply fab dresses.
12 April 2000-

Hey you Popsicles!
Head for the Picture Bin again.
Rare black and white pics are now in...

I pity whoever does Regine's web site next.
That girl wore me out trying to keep up with her material.
Over 2 megs of stuff. Sus. She must want to
reach her 30th birthday with style.

Check out the fab

pics of her wearing the clothes & drawings
she'll have on tonight at the Araneta Dome. Sexy musik-bird!
And pictures from her now famous concert!
8 April -new pics in the Picture Bin.
27 Mar -updated Pops Bulletin board.
18 Mar -pics to the opening of Pops salon in the Bulletin Board.
16 March -more material was added to Pops Thoughts pages.
changed some colors and added a new 3rd link page to the
Info of Interest page. Spot corrections made throughout the site.
March 13 - PICTURE BIN
-changed the first Pops pic in this page.
-2 new pages in the 'Just Pictures' section.
-2 new pages in the 'At Home' section.
Web site updates for 12 March:
-rearranged the front page. New animation.
-new article 11 was added in the article section.
-pictures was added to article 10.
-2 new pages were linked to Pops Info of Interest. Added
new pictures to them and new pics were put into the main
photo page.
-new midi files can be heard in the table of contents,
Info of Interest, photo ablum and mailing list areas.
-added a new picture of Kuh and Lou (Diamonds) in the
main Kuh articles section.
-another Kuh article was added to Kuh's Gallery.
-new pictures of Pops through out all main areas.
-fixed up Pops lyrics area. Added new links.
-new material in the Pops Thoughts section.
-updated Pops bulletin board.

-Updated the Philippines music chart area.
Added new animation and a chart tables into it.
10 Mar -coming next week. New pictures from the opening of Pops
new beauty palor. Also adding a new article from the latest People's Asia
and the cool shots that accompanied it.

9Mar -added info and link to Pops Lyrics Page.
( Moment's CD list )
Posted new info and animation in the mailing list section. Made
links to Kuh Ledesma articles in her site's article section.
7 Mar -added 2 more recent Pops articles. ( no. 9 & 10 )
Check them out in the fixed-up Pops articles section.
6 Mar -new Pops mag cover is in. Vanity Magazine-dated 8 March.
Article is being typed up. posted an update in the bulletin board.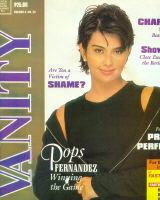 5 March
-the January issue of People Asia has an article and a couple
of pretty good Pops shots. Article is being worked on.
1 Mar -Finally after so many months we got a Kuh Ledesma article posted
in the Kuh Gallery. And a couple of tibits too. Expecting another
article from a real live writer-reporter any time now.

29 Feb -Added animation, and changed the back ground to the Kuh gallery
in the Pops site.

2 new articles were added to the Pops articles section.
With a copy of the magazine. (Thanks Alma)
27 Feb -Ok. it's not Pops related but you're invited to view
my tribute to my favorite cartoon comiks-"Peanuts"
posted in my Gif Junk Yard.

25 Feb '00 -made new bulletin board page for any coming concerts. None yet.
19 Feb '00 -A new Pops Chic magazine cover. Posted inside the Pops Picture Bin.
A article from Good Housekeeping that was typed by our favorite Pops fan- Alma.
But I haven't been able to located where I saved it. Please don't shoot me!
It won't happen again. I hope Alma or any other fan sends in the mag cover of that article.
We don't get those kind of classic magazines out here in the province.

12 Feb 2000 -Updating site.



midi song playing: " I Get Help From My Friends"