Friends!

MusicMan's
gif junk yard
What the heck-
Welcome Foes as well!


Thanks Eva Reyes for my welcome love seat!!
How much do I owe you for it?

I only put this gif here because I like those walking fingers. hehe...

4-'99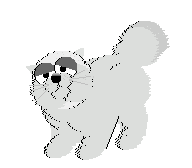 You can tell I like cats right?



I started collecting (and now making) gif's because
of the holidays. Wanted to add class. My first web page
was a Christmas card for all our old musicians
who were playing out of the country back in 1995.
THANKIES: (this is old stuff.It won't be continued much longer)
Helo to Diane Velasquez!! Its great to see you and your brother again after all these years. I just love your style and voice. If you read this please let me know whenever you're singing. I'll grab the next jeep or bus or even a caraboa to watch it.
ROGGY ROGG! Girl, you're a real sweet-heart. Many thankies for the Sweet-tarts! I love them, yes i do! Getting great stuff like that makes my day. Those were good ones. It took only 30 minutes to get myself sick. Give me one week and they'll be gone. (LoL)
Thanks to my number Uno Jazz singer, Rowena T.- for the TV set from hell. I can only get 4 channels now. But it is still great for videos. Don't ya ever write? Helo?
Tony Salman. Uncle of my favorite Filipino female actress. But Tony's no great actor. Stop acting like you're not home and answer the phone. (hehe)
Greetings to all the fans on the REGINE VELASQUEZ and POPS FERNANDEZ mailing list! YELO!
To Bong & Yolanda, Always in need doesn't bother a friend indeed. We always believe, so we can someday succeed. How we're doing these days guys!
Rick Avera and Jeff Carrasca! What kind of gang are we? I want reports! And don't you ever forget where you guys came from. Take a vacation and visit me and Danny. Pepsi is only p4.00 a bottle. Come on down! (I still play b-ball dudes)
Thanks to Sammy Zamora for being responsible for me getting my hands on that UREAL program that makes great 3D gif's for our web pages. Thanks dude. Tell your brotherI said you're alright. I don't care what everyone says...hehe.
Thanks again to MusicMan Bong. If it wasn't for you I would have quit the Band Room ages ago.
Thanks to MusicMan J for helping me get inspired to make up jokes again. U make joking of me ha? Just stop stealing my material. ha!

( Anyone need to go? click the icon then. )

Next Page

THANKS FOR VISITING OUR SITE
midi playing : " You Are My Song "