-The Best Christmas Nights-


I remember my snowy Colorado Nights

I stayed at a Filipino USAF captain's house.

Loved his fireplace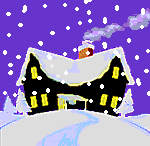 Loved the snow storms.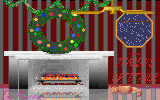 Rudy, where the heck are you pare?
I miss those days.

Greetings to all those wonderful people I met in Colorado Springs, Colorado.
Thank you for the wonderful Christian fellowships you dragged me to.
I'm actually missing them now. It doesn't feel the same in church anymore.
But though you can take the Filipino out of the Philippines. You can't
take the Filipino out of him and I had to return to my nipa hut in the sun.
And though I live for my warm christmas and colorful lanterns
and all good things that makes Christmas special for me here.
I'll never forget my 'white Christmas' I had with you all.
Epecially when Rudy's pare lent me his truck and I went ice-skating
with it down the main highway. I must have did a 360 twice! Suz.


________________________________
________________________________

And Have A Happy New Beer! hehe...